Signature utility knife serrated 12cm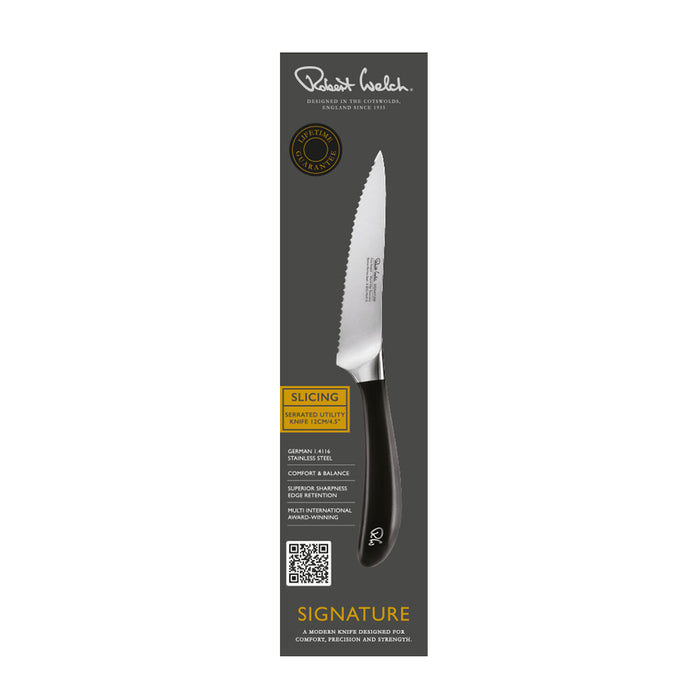 The Signature 12cm/4.5" serrated utility knife features a scalloped edge for cutting citrus fruits and other foods with a hard rind or tough skin. Made from high quality German stainless steel with an ergonomic DuPont™ handle.
By placing an order for any knife, you declare that you are 18 years of age or over. All knives must be used responsibly and appropriately. An adult signature will be required upon delivery. This parcel can't be left with a neighbour.