SGT Coarse grater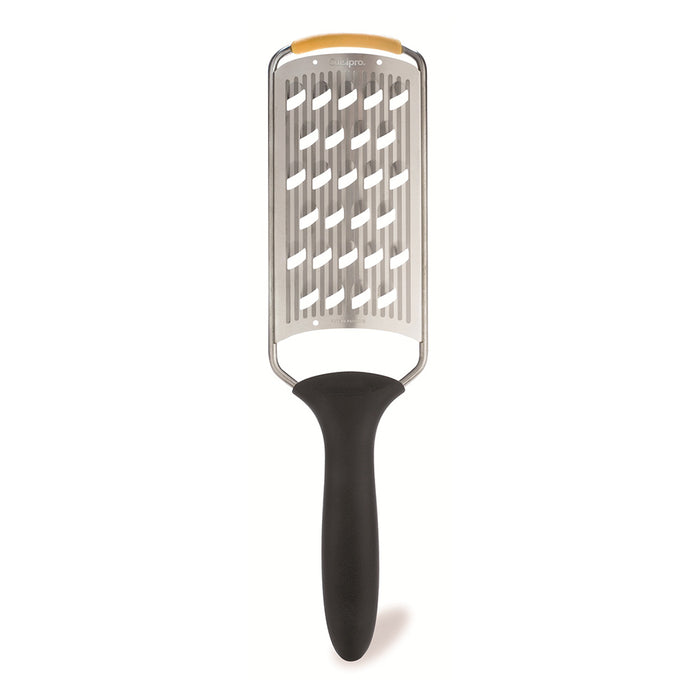 Stainless steel blade. Suitable for cheddar and soft cheeses. Hand wash preferred.
Features:
Surface glide technology, the first technological development in graters for over 20 years.
Unique grooved grating surface.
Grooved pattern is spread evenly across face of the grating surface.
Reduces resistance making grating effortless.
Elongates the length of each individual blade so it has a larger cutting surface.
Non-slip grip handles and ends allowing grating stability and ease of use.
Snap-on, clear protective covers catch grated ingredients and provide instant storage.
Metric and US measurements.
Dishwasher safe - hand wash preferred.
International Patent.