modula starter set 5-pcs - white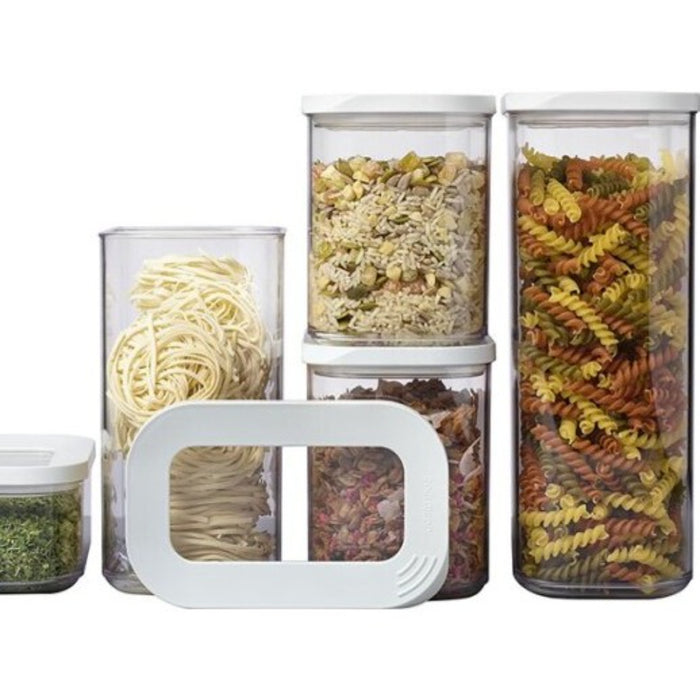 5-piece starter set with Modula storage boxes.

 
This handy Modula set consists of: 1 x 2000 ml, 1 x 1500 ml, 2 x 1000 ml and 1 x 425 ml.

 
The white sealing ring ensures a perfect seal, making the boxes suitable for storing dry foods such as coffee, flour, chips, herbs and pasta.

 
The Modula storage and storage boxes from Mepal lie well in the hand and are easy to open.

 
They are also stackable and dishwasher safe.

 
No matter how demanding you are: Modula storage boxes are designed for it!