Classic cooks knife 16cm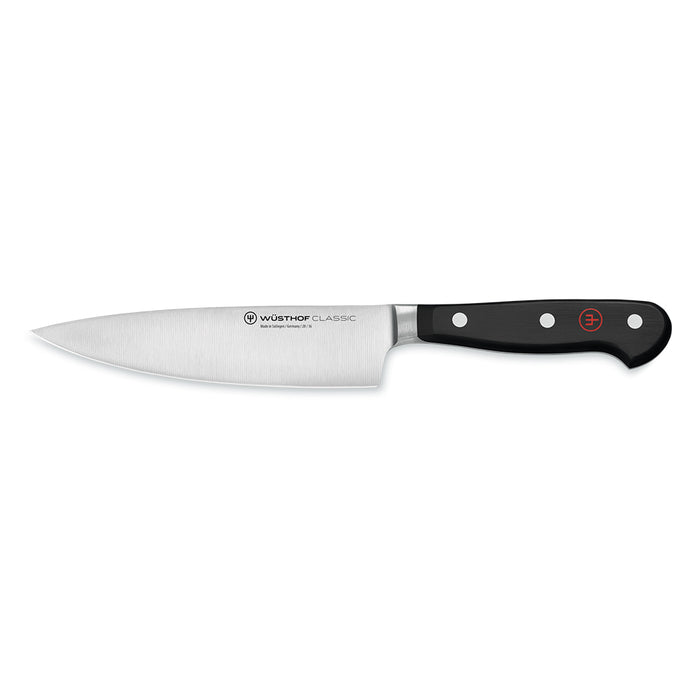 The all-rounder: for mincing, chopping or cutting meat, fish, fruit and vegetables. This Cook's Knife is an active participant in many kitchen tasks, makes food prepping pleasurable and is part of every professional and hobby cook's basic equipment.The half bolster, the junction between handle and blade, reduces the weight of the knife, making it easier to handle. It also allows the entire blade to be sharpened more easily. Can be used for: Cabbage, Fish, Fruit, Herbs, Meat, Vegetables and more.
16cm
By placing an order for any knife, you declare that you are 18 years of age or over. All knives must be used responsibly and appropriately. An adult signature will be required upon delivery. This parcel can't be left with a neighbour.