CHAMP Pourer and stopper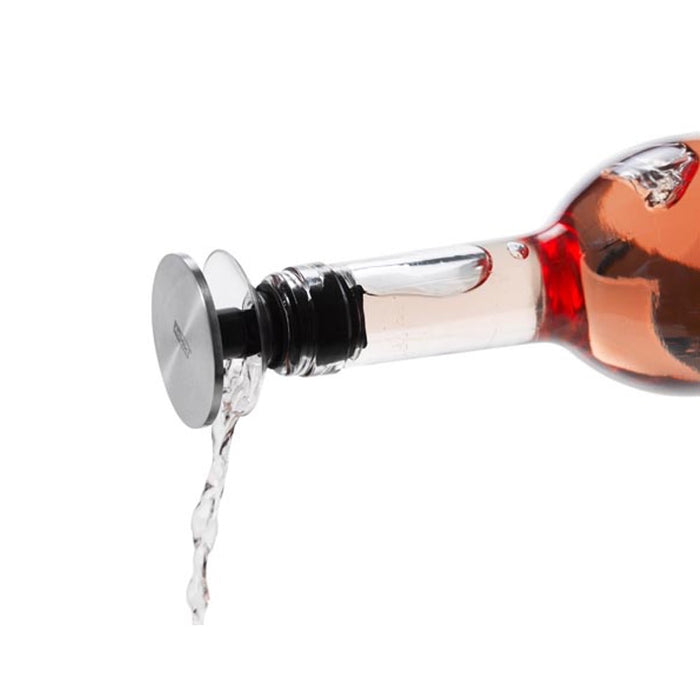 This practical wine stopper from the brand AdHoc is also a wine pourer. It combines two functions, which are ideal for any wine lover. The anti-drip spout means you don't have to worry about spilling your wine. In addition, you never have to fiddle around with putting a cork back on the bottle.
The AdHoc Champ ensures that your wine retains its quality and taste for longer.
Colour: Silver
Material: Plastic
Dimensions: 4.5 x 4.5 x 5.5 cm
Drip free pouring