Tea Pot for 2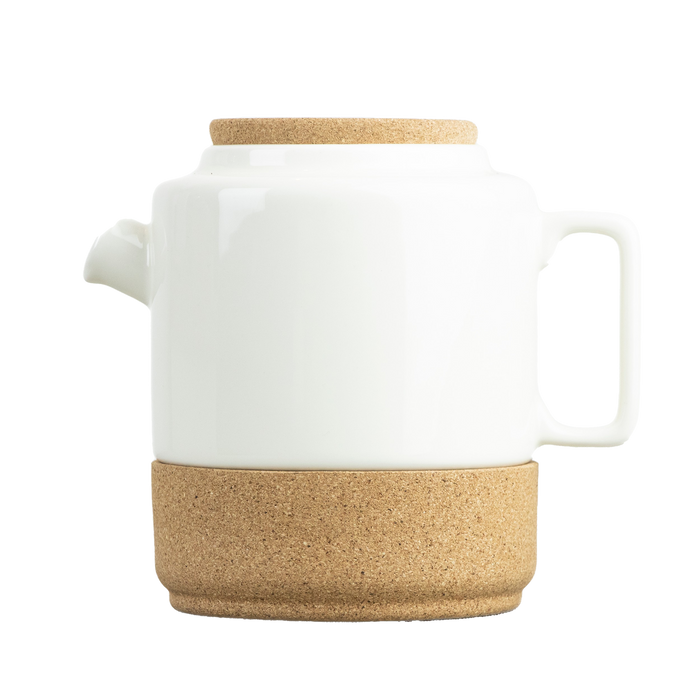 Liga teapots are made from organic cork & earthenware ceramic.

Naturally Insulated by the cork to keep your drinks warm.
Sustainable Materials
Cork is harvested once every nine years in Portugal without harming the tree. Cork continues to absorb CO2 even as a LIGA product.

Ceramic is made with natural materials and is completely recyclable.
Care instructions
Remove cork before putting in dishwasher
Size
H17 x W19 (including handle & spout) W13 cm (without)
Holds: approx 0.85 litres
 Plastic free packaging
All our pottery are presented in a gift box made from recycled paper.

We use zero plastic in our packaging. Sustainable Living and eco giving.