Pearl White Rectangular Platter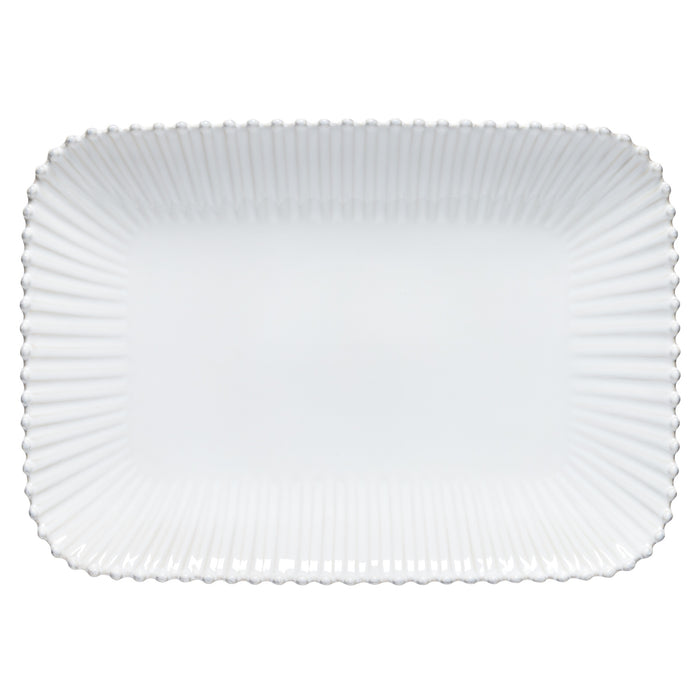 The Pearl White Rectangular Platter is perfect for serving food in style at dinner parties and other entertaining occasions.
Exuding charm and elegance, PEARL is a timeless collection inspired by the richness of 18th and 19th century European ceramics. The round shapes with a beaded-rim are reinvented to create a new classic concept, bringing a sophisticated and soft backdrop to your everyday table or setting the stage for all special celebrations.