Mixed Rainbow Warm Pinks/Reds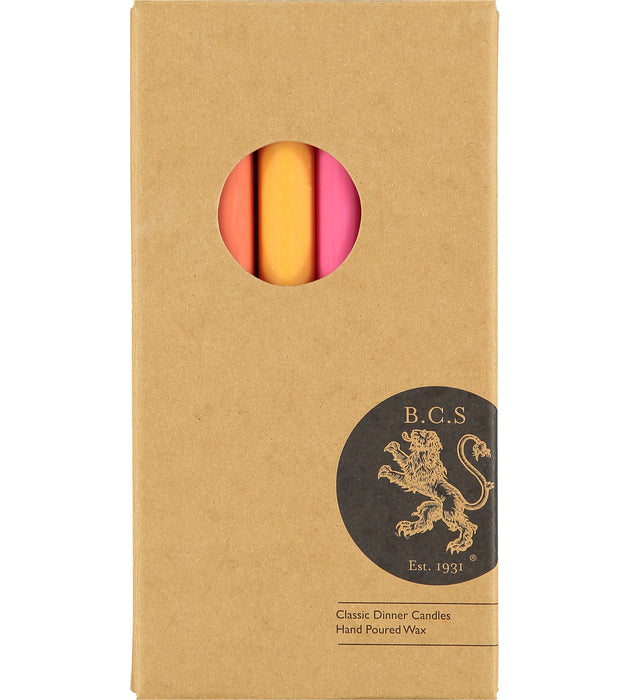 These eco, Fair Trade hand poured dinner candles
in an array of bold
British Colour Standard colours. Perfect for special occasions, these unique candles make a wonderful present, packaged in a crisp Kraft box (easily recycled).
This is a mixed pack of 6 containing 1 of each of their warm colour candles, creating a colourful, rainbow effect.
Mixed Pack of 6
24.5cm Tall
8-9 hour burn time, with a tall clean flame.
Non-drip
Fair Trade made
100% Stearin wax (Veg origin)

Pure cotton wick (Lead/Metal free)
Ecological colour dyes, Paraffin free.
No animal derived ingredients
Hand poured in Indonesia
* The pack design of this candle was updated mid-production to have 2 holes to better show the colours inside, most packs will have a single hole as depicted here.
Candle Care & Safety:
Best when lit for 4 hours at a time
Stop burning when 2cm of unmelted candle remains
Leave 10 cm between candles when burning