Brass Cheese Knife Set Of 3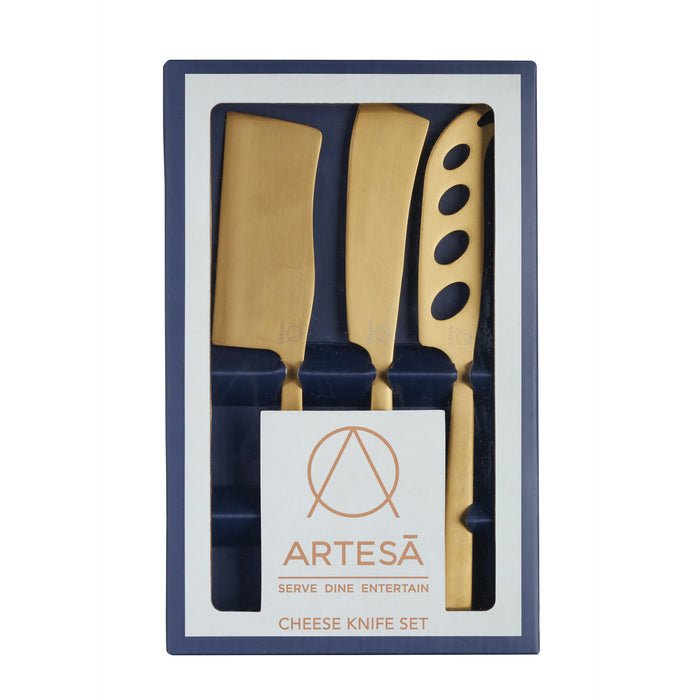 Decadent dinners are hardly the same without an accompanying cheese course, and every cheese course needs one thing; the appropriate knives for the job. Whether crackers or bread are the correct serving choice, with chutneys or pickles, everyone can agree that a good quality set of cheese knives are a must. 
Classic and contemporary, each traditionally designed blade is crafted from high quality stainless steel, guaranteed to stand out amongst the truckles and add an element of on-trend luxe to dinner service. With a knife made for hard, semi-hard and soft cheeses included in each set, party guests of every calibre and skill level will find them a joy to use. 
By placing an order for any knife, you declare that you are 18 years of age or over. All knives must be used responsibly and appropriately. An adult signature will be required upon delivery. This parcel can't be left with a neighbour.